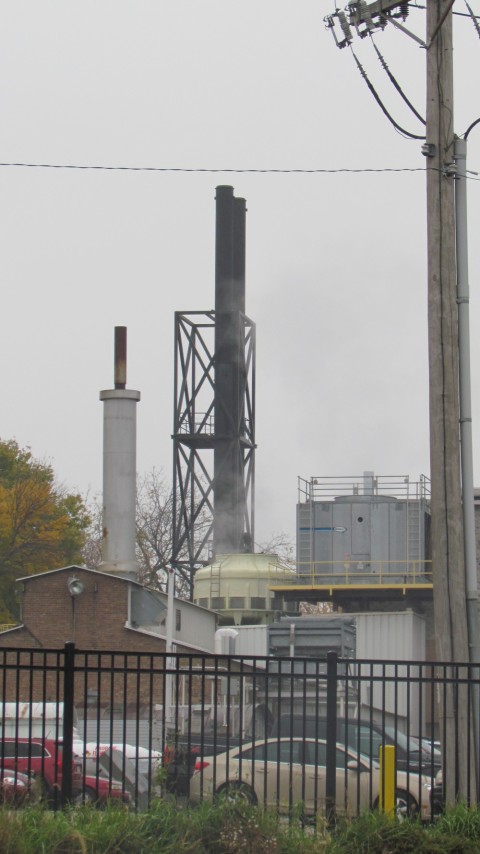 The DNR just doesn't like to answer questions about Madison-Kipp Corp. MEJO has experienced the art of the "non-answer" answer from DNR for years, but now it has gotten to the point where DNR not only won't answer questions, they want to charge $700 if we bother them again with questions.
——– Original Message ——–
| | |
| --- | --- |
| Subject: | Re: followup questions re Kipp |
| Date: | Thu, 05 Dec 2013 11:44:26 -0600 |
| From: | Maria Powell (MEJO) <mariapowell@mejo.us> |
| To: | Hanefeld, Linda S – DNR <Linda.Hanefeld@wisconsin.gov>, Schmoller, Michael R – DNR <Michael.Schmoller@wisconsin.gov>, JHausbeck@publichealthmdc.com <JHausbeck@publichealthmdc.com>, Nehls-Lowe, Henry L – DHS <Henry.NehlsLowe@dhs.wisconsin.gov>, Walsh, Patrick – LEGIS <Patrick.Walsh@legis.wisconsin.gov>, Rep.Taylor@legis.wisconsin.gov <Rep.Taylor@legis.wisconsin.gov>, Rummel, Marsha <district6@cityofmadison.com> |
| CC: | Weihemuller, Wendy – DNR <Wendy.Weihemuller@wisconsin.gov>, Giesfeldt, Mark F – DNR <Mark.Giesfeldt@wisconsin.gov>, Aquino, Mark D – DNR <Mark.Aquino@wisconsin.gov>, Miller, Mark <Mark.Miller@legis.wisconsin.gov>, Rep.Sargent@legis.wisconsin.gov |
Linda:
Thanks for the responses. Unfortunately, most of your answers are evasive or so vague they are meaningless. We have indeed asked some of these questions before, but some were never answered and/or answers were vague. They were not detailed technical answers. We are of course aware of the documents on the DNR website; we have read most of them and they do not fully or adequately address our questions–in fact, documents posted there raised these questions in the first place.
Now, you seem to be telling us at the end of the email below that we have to pay the DNR $700 if we want any further responses to our questions (presumably this is what you mean by "additional technical assistance").  This is the first time in my decades of environmental work I have heard of citizens being asked to pay huge fees to government agencies just for answering questions. Is this part of the DNR's new "customer service" approach?
Are Madison Kipp Corporation and other industries also required to pay DNR $700 every time they want "technical assistance" from the agency? We know Madison Kipp representatives have been at the table for years with the DNR and other state agencies discussing legal, regulatory and technical issues and collectively making decisions–including  throughout the recent lawsuits. Do they pay for this "customer service," or "technical assistance"? If I and other citizens want to meet with you in person to discuss our questions, can we do so? Do we have to pay a fee for that?
Please clarify. Hopefully, you will do so without us paying you several hundred dollars first. We'd like to better understand our roles as citizen "customers" of our government public servants.
Maria
On 12/4/2013 3:46 PM, Hanefeld, Linda S – DNR wrote:
Greetings, Maria,
 My responses are included in your text below.
 Linda
From: Maria Powell (MEJO) [mailto:mariapowell@mejo.us] Sent: Friday, November 22, 2013 9:27 AM
To: Hanefeld, Linda S – DNR; Schmoller, Michael R – DNR; JHausbeck@publichealthmdc.com; Nehls-Lowe, Henry L – DHS; Walsh, Patrick – LEGIS; Rep.Taylor@legis.wisconsin.gov; Rummel, Marsha
Subject: Re: followup questions re Kipp
Hello:
Will anyone be able to address the questions below? Please let me know.
Thanks,
Maria
On 11/14/2013 12:25 PM, Maria Powell (MEJO) wrote:
Linda et al:
We have now read through a few more of the Kipp documents released on Nov. 2, and we have some follow-up questions:
-Has Kipp provided the "updated conceptual site model" that DNR asked for by Sept. 30 in the June DNR letter? If so, can we access it? We have been asking for Kipp's CSM for two years.
Kipp has provided information about their site conceptual model in several documents.  The complete file is available for review at the South Central Regional Headquarters building at 3911 Fish Hatchery Road, Fitchburg.  Please contact Wendy Weihemuller (608-275-3212) to schedule a review time if needed.
-As you know, EPA guidances recommend evaluation of the vapor intrusion pathway at buildings located within 100 feet laterally or vertically from a subsurface VOC source "of potential concern." Based on the most recent data, does Goodman Center still not meet these criteria?
The Department has answered this question in previous correspondence.   The DNR has concluded that vapor issues for the neighborhood have been adequately investigated/addressed.  Please use the link below to access the document summarizing vapor sampling results for the Kipp neighborhood.
http://dnr.wi.gov/files/PDF/pubs/rr/RR931.pdf
-What is the rationale for the location of the water table well on the Goodman property?
To define the extent of groundwater contamination at the water table in that direction.
-What is/are the source(s) of the PCBs on the Waubesa side of Kipp?
The "source" of PCBs is unknown, although DNR believes activities at Kipp have contributed to the PCB contamination there.
-Why is indoor air sampling only being done in the office portions of MKC, and not the rest of the plant?
DNR is determining whether the is the potential for vapor intrusion issues at the facility. The office portion of the facility seems like a logical place to start.
-Has any groundwater testing directly to the south of Kipp been ruled out? If so, on what basis?
 Based on the data collected to date, we feel we know enough about groundwater in that direction.
Also, the June letter asked Kipp to conduct soil sampling for VOCs and PCBs in the raingarden. Yet Arcadis had already tested the raingarden area on 6/21/12, and data from one boring done then was included in the raingarden document released on Nov. 2. Was the DNR not aware of this data when they wrote the June letter? Or is the DNR asking for further testing beyond what was done in June  2012? Please clarify.
The DNR was aware of the June 2012 data.  Additional sampling was required to determine nature/extent of that contamination.
We will probably have more questions once we have read through all the documents in more detail.
If you find you need additional technical assistance, please be aware that there is a $700 fee for any requests for detailed responses similar to those you have been receiving (see chapter NR749, Wisconsin Administrative Code, for more details:  https://docs.legis.wisconsin.gov/code/admin_code/nr/700/749.pdf  ).  DNR has made many documents regarding this case available both on-line at:  http://dnr.wi.gov/topic/Brownfields/kipp.html  , and at the local library.  As mentioned above, the complete file can be reviewed by appointment.
Thanks in advance for your responses,
Maria