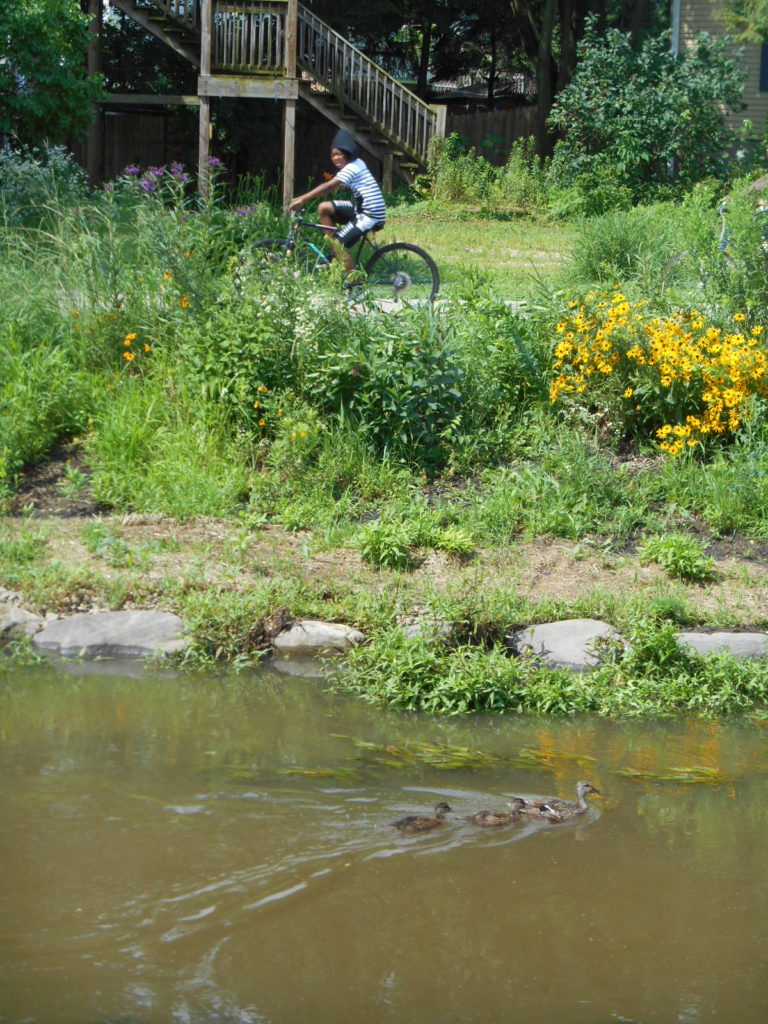 Starkweather Creek in the Darbo Worthington neighborhood
MEJO Starkweather Creek Environmental Justice Project
MEJO has just launched a project, funded by the U.S. Environmental Protection Agency's Environmental Justice Program, to engage shoreline anglers and people living in the Truax and Darbo Worthington neighborhoods in learning about Starkweather Creek, how stormwater pollution affects it, and to engage them with the broader community in discussions and decisions about stormwater pollution prevention.
Our project partners are the East Madison Community Center, Northside Planning Council, and the University of Wisconsin, Dept. of Geography GIS Capstone Program.
As part of this project, we'll be surveying anglers and residents on shorelines and in these two neighborhoods and creating a community-based map of the creek that incorporates their knowledge, perspectives, and recommendations.
More information generated from the project will be posted here as the project progresses. If you are interested in getting involved in this project, please email Maria Powell, mariapowell@mejo.us to find out about upcoming meetings and events.
Information about Starkweather Creek:
WHERE IS IT? MAPS

Starkweather Creek MAP by UW Nelson Institute Water Resources Management students (shows Truax and Darbo-Worthington neighborhoods)
Stormwater runoff risk map (by Connor Friese, UW-Geography GIS Capstone student)
If you google "Starkweather Creek," you will find several other maps of the Starkweather Creek watershed! Several of the reports linked to below also include maps of the watershed.
GENERAL INFORMATION

DNR Starkweather information: see here and here (and follow links for more information)
City of Madison Starkweather Creek page
REPORTS, PLANS

1983 Starkweather Creek Water Quality Plan
1987-1991 Starkweather Creek Action Plan
1993 DNR Wisconsin SMART Program: Starkweather Creek
City's 2004 Starkweather Master Plan Update
2005 Gallagher Plat Improvement Plan
2006 UW Nelson Institute Water Resources Management Starkweather Creek Report
2010-2012 Olbrich Park Beach Sanitary Survey
2017 City of Madison Starkweather Treatment System Engineering Report
WATER, SEDIMENT, TOXICITY DATA

1988-present DNR monitoring data (click on "monitoring and projects")
1993 DNR Wisconsin SMART Program: Starkweather Creek
2013-2014 City of Madison/Public Health Illicit Discharge & Detection Report
2016 SPMD Water Quality Sampling of Starkweather Creek
2016 City of Madison Road Salt report (with Starkweather data)
2017 DNR Starkweather Creek Sediment Toxicity Study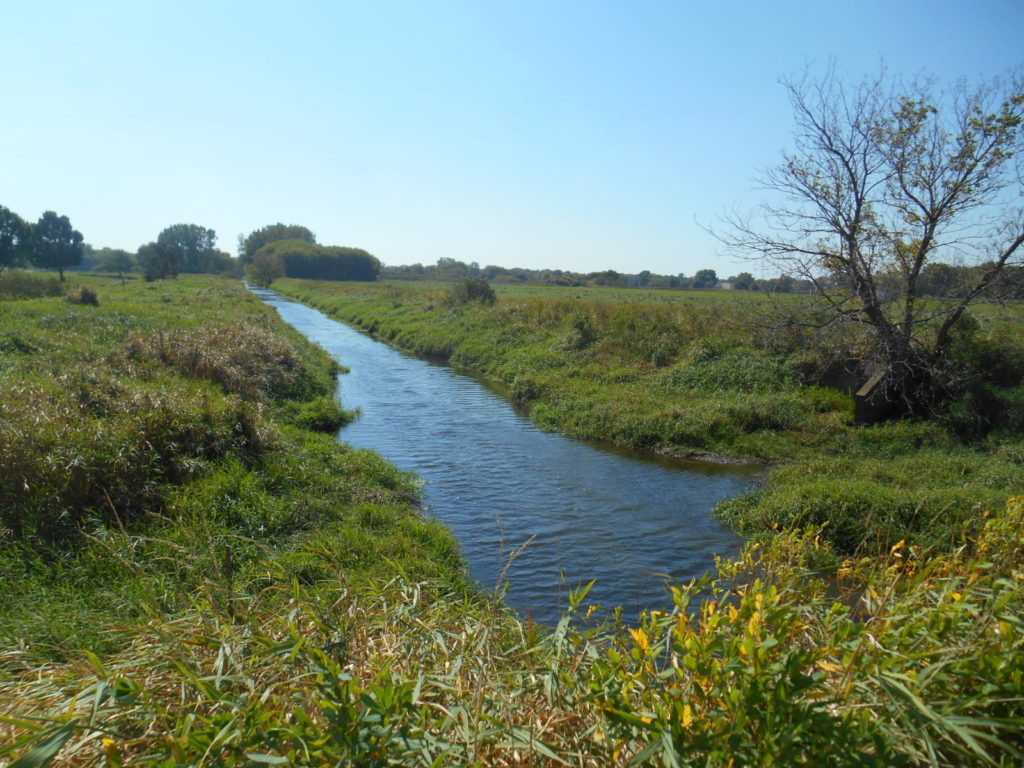 Starkweather Creek just south of the Dane County Regional Airport