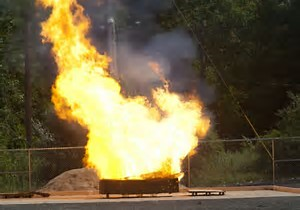 By Laura Olah, Citizens for Safe Water Around Badger, Cease Fire Campaign
Toxic pollutants are released when munitions are open burned, open detonated or incinerated. These toxic emissions endanger public health by contaminating air, groundwater and soils near open burning/open detonation (OB/OD) operations. Military personnel are often the most exposed to these toxic pollutants, along with nearby communities. Across the country, hundreds of communities and thousands of military personnel have felt the adverse effects of these toxic pollutants.
To learn more, watch this short video.