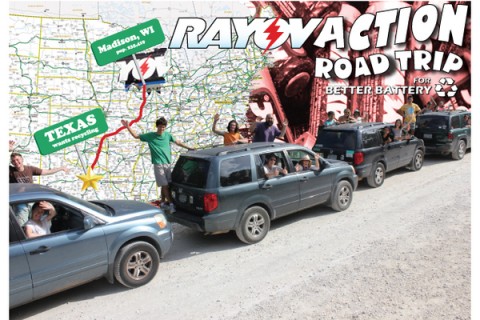 The Midwest Environmental Justice Organization is collaborating with the Texas Campaign for the Environment (TCE) on it's epic RayovACTION Road Trip to Madison on July 26. See more details here.
Middleton-based Rayovac (Spectrum) is the only major battery maker that does not publicly support household battery recycling, so TCE is coming to Madison to pressure the company to take responsibility for the products it creates.
Please support TCE in making this important road trip to convince Middleton- based Rayovac/Spectrum to do the right thing to reduce and prevent environmental pollution! See here for how you can support their road trip and actions.