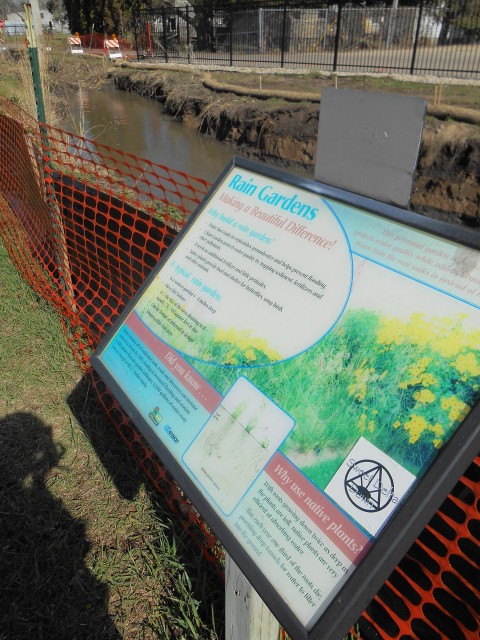 See the beautiful difference: Kipp Raingarden to Kipp Sludgegarden.
Previous story about the Kipp raingarden here. A raingarden was built by middle school children in 2006 next to Madison-Kipp Corporation. High levels of PCBs, PCE and other contaminants were found there in August 2012, AFTER it was excavated the first time to create the garden! Another excavation occurred in early 2014 to remove the PCBs found in the first excavation.
These pictures were taken on Earth Day 2014 after the 2nd excavation. NOTE: The open pit–full of toxins–is right next to the Goodman Community Center, directly across from the compost pile area.