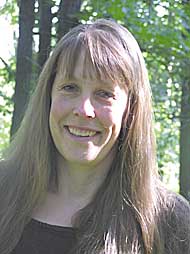 (MEJO President, Dr. Maria Powell)
In a meeting on March 21st, two DNR managers and two DNR lawyers scolded MEJO President, Dr. Maria Powell, for audiotaping the January 29 meeting with four DNR staff and posting only a partial transcript of the meeting. DNR legal counsel, Lacey Cochart, asked that we post the entire meeting transcript.
Honoring this request, MEJO staff (who are not professional transcribers) spent nearly 14 hours transcribing the tape of the entire meeting, which is here. The one hour, 20 minute long meeting included DNR's explanation for their threat of $700 fees to MEJO to ask further questions, as well as their responses to MEJO's questions about their open records policy, decisions about posting public comments, environmental justice policy, assessment of Kipp worker exposures, assessment of contaminants in air emissions, and more. Enjoy!